A proper laser hair removal procedure typically leaves redness, stinging, itching and pronounced hair follicles, although not for more than a few hours. In other words, the skin is vulnerable for those hours. So, it is understandable that people ask how to treat skin after laser hair removal.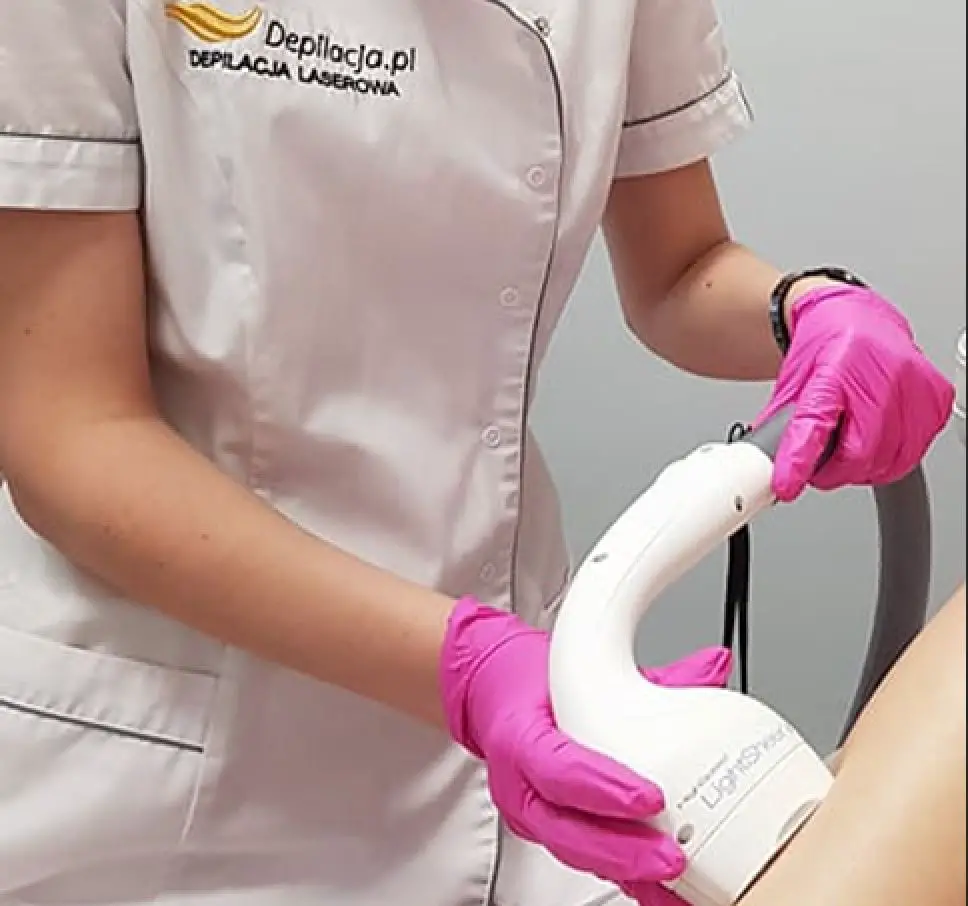 So far, typical body parts to undergo this procedure include chest, back, shoulders, bikini line, face, arm and legs.
Generally, these body parts and the hairs on them respond differently to laser hair removal. Therefore, expect more sessions for parts that have finer and thinner hairs.
Additionally, prepare to follow up each session with skincare, starting from the moment it ends till the next session.
This way, you'll be preventing skin reactions and boosting the effectiveness of the procedure.
How to Treat Skin after Laser Hair Removal – What to Avoid
There are some things to avoid after laser hair removal and they are:

Sunlight
Tanning
Friction on the skin
Hot water
Swimming pools
Scrubbing
Tweezing
Waxing

 
Sunlight
When the skin is vulnerable, as, after laser hair removal, direct sunlight on it will cause cellular damage. Accumulation will lead to more serious skin issues.
Tanning
Tanning will have the same effect on vulnerable skin as sunlight. The difference is that tanning is artificial so tends to cause more issues.
Friction on the Skin
Friction will chafe the skin and cause it to be sorer than it initially is. That way, the skin will not heal faster.
Hot Water
Hot water strips the skin of protective oils, leaving it even more vulnerable to irritation and redness.
Swimming Pools
The skin, after laser hair removal, is tender and swimming pools are hotbeds of germs and microbes. You run a greater risk of getting an infection this way.
Scrubbing
With skin that sore, scrubbing for any reason will leave it worse than when you began.
Tweezing
You are usually tempted to remove overlooked hairs after a laser hair removal procedure. But tweezing them will cause you pain and more irritation.
Waxing
Using wax on the skin that just underwent laser hair removal will make it even more tender. The recovery process will take longer, consequently.
Check out these interesting skincare product reviews/articles:
Humane Acne Treatment Face and Body Wash – Honest Review
Neutrogena Naturals Purifying Daily Facial Cleanser – Detailed Review
Clearasil Gentle Prevention Daily Clean Wash – Detailed Review
How to Prevent Loose Skin After Gastric Bypass – In-depth Answer
How to Get Smooth Armpit Skin – Detailed Answer
Which Surgical Procedure Removes Superficial Skin Lesions with Scraping?
How to Treat Skin after Laser Hair Removal – Immediate and Long-term Care
You immediately want to start taking care of your skin after a laser hair removal. The options for relief from initial discomfort commonly involve ice packs, pure Aloe Vera, cool towels and restorative gel on just the area treated.
As for the following days, there are certain rules to follow. One is maintaining sun protection. You need to keep applying a mineral-based sunscreen with an SPF value of at least 30.
Buy EltaMD UV Shield on Amazon
Another rule is restricting further hair removal to shaving and creams, till all the sessions are done.
Cleanliness and hydration are also very rewarding ways to treat skin after laser hair removal. But your typical cleanser and moisturizer may be too harsh for the tender skin. The best bet, to be honest, is gentle cleansers and moisturizers for sensitive skin.
Buy Vanicream Moisturizing Cream on Amazon
Listening and talking to a qualified laser technician is equally as important as all the above. These professionals are in a good position to advise on what best to do.
Video: Tending to Your Skin's Needs
What is absolutely necessary for your skin after laser hair removal? Watch this specialist run over everything you should do…
Is Makeup Safe on Skin after Laser Hair Removal?
Makeup can be applied shortly after laser hair removal if you are careful. But it is still likely to cause basic side effects like moderate redness or irritations.

So, at the sight of blisters, crust or burns, you will have to stop usage for a little longer. Generally, it's much better to wait for a day or two after the procedure before using makeup.

 
How to Treat Skin after Laser Hair Removal – Our Conclusion
Two weeks is time enough for the skin to be ready for the things you've missed, like tanning, generally speaking. But before then, continue to treat the skin after hair removal with the utmost care, discomfort or not.
How to Treat Skin after Laser Hair Removal – Frequently Asked Questions
What Happens if You Shave after Laser Hair Removal?
What happens if you shave after laser hair removal is dependent on when you shave. If you shave within a week after you undergo laser hair removal procedure, you will inhibit shedding. So when your hair starts growing again, it will be uneven and some will become ingrown.
But if you shave, say, after a week, new growth will come out easily and evenly. shedding will also occur seamlessly so that finer and smoother hair will grow.
Keep from shaving until about 7 days after the procedure. If you notice hairs that were missed, allow the new growth to come out before tackling all at the same time.
How Can I Speed Up the Shedding after Laser Hair Removal?
If you don't shed naturally after a laser hair removal procedure, exfoliating is one of the ways to set shedding in motion. Exfoliation will reach deep levels of the skin to speed it up and allow new growth to start.
You can also scrub the skin with gentle brushes or loofahs. This will have the same effect on the shedding process as exfoliation.
Not shedding after a laser hair removal procedure is rare but not unusual. If that happens, it means the hair was not even growing during the laser procedure so was untouched and could not shed.
How Many Days after Laser Can You Exfoliate?
You can start exfoliating about 7-10 days after you undergo a laser hair removal procedure. This will give your skin time to recover somewhat. It is also around this time that the shedding process starts. So exfoliating at that time will speed the process up and bring it to an end quicker.
If you exfoliate earlier than this, you will only be hurting your skin. The laser procedure will leave your skin sensitive and any pressure on it will aggravate it. For the best results, space every skin treatment adequately. Don't bring them too close together.
What Can You Not Do after Laser Hair Removal?
You cannot use hot water after laser hair removal. It will cause pain and leave the area more sensitive.
Don't wax or tweeze the area to keep the skin from tearing or hurting further.
Avoid swimming pools so that the sensitive and vulnerable skin will not get infected. Swimming pools are usually filled with germs.
Don't touch or scratch the area often. keep your hands away from it.
Keep from plucking stray hairs from the area. Give your skin time to recover before removing more hair.
How Can I Get the Best Results from Laser Hair Removal?
To get the best results from a laser hair removal procedure:
Minimize your exposure to the sun. It will increase the sensitivity of your skin, making the procedure harder than it should be.
Do not use skincare products on the areas you want to be treated before going in for the procedure. They will inhibit the effectiveness of the treatment on the hair.
Avoid plucking the hair or waxing the area that is going to be treated.
Be sure you don't miss any hair removal session. Each session is intentionally spaced to allow the skin to recover and hair to grow to a certain point before the next removal.
Is It OK to Shave between Laser Treatments?
It is perfectly fine to shave between laser treatments. Some hair will grow out while you wait for the next session so if you cannot ignore them, shave them off. But if you can ignore them, it will serve you best to leave them until your next session.
However, be sure to shave more than 24 hours prior to your next session. Shaving within 24 hours to your next session will leave your skin sensitive and will increase the chances of irritation.