Lines, wrinkles and sagging skin are all a natural part of the ageing process. But not everyone is ready to see those tell-tale signs that they are getting older. Hence, one of the most popular searches these days is how to reduce the appearance of ageing signs. There are many ways to achieve this such as laser treatments. But what is the best laser treatment for skin tightening?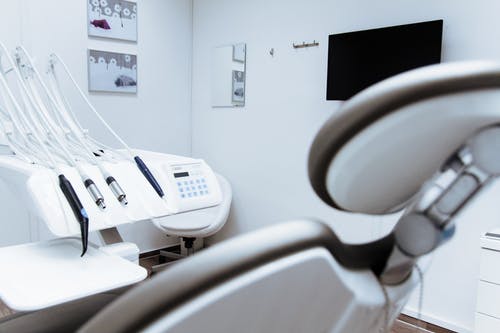 Different Types of Laser Treatments for Tightening Skin
Here, we discuss some of the readily available and proven treatments. The type of procedure you choose will be dependent on the part of the body you are looking to have work done on. However, most laser procedures do work on different body parts.
Here are some laser treatments for skin tightening to consider:
Titan treatment
Fraxel treatment
Laser Resurfacing
NLite treatment
Titan Treatment
How does Titan work at tightening skin?
Technically called Infrared Laser Skin Tightening, Titan works at tightening skin by heating the water in the skin through the use of infrared light.

When this happens, the collagen contained in that area begins to shrink, leading it to tighten and create space for more collagen. This causes the production of new collagen and in the space of a few months, you notice more youthful and wrinkle-free skin.
Do note that there is a slight chance some side effects may occur. There could be some swelling and redness. And there is the possibility of blisters. However, the chances are slim and people who have used this procedure report little or no pain, even though lasers are red-hot.
The bottom line is this: this procedure is safe, easy and effective. One treatment may not get the job done. But with several treatments, you will get the results you are looking for in the long run. What's more, the effect of the procedure could last a year or two, depending on your lifestyle and how properly done it was.
Fraxel Treatment
What does Fraxel do to tighten skin?

Fraxel uses heat energy to encourage skin cells into action. Collagen, in turn, thickens, which means collagen production is enhanced. This leads to improved elasticity, tighter skin and better skin tone.

Fraxel effectively removes wrinkles and fine lines. But more than that, it diminishes the appearance of stretch marks, age spots, acne, brown spots and even skin problems brought on by excessive sun exposure. This is especially true if the dermatologist carries out the procedure correctly.
This procedure uses advanced technology so it would be best to get professional medical advice before you go for it.
As for the downtime needed for recovery, it is next to nothing. This is because the procedure does not touch the topmost layer of the skin but handles other layers beneath. It is the work it does on them that reflects on the top layer of your skin.
Video: Before and After of Fraxel
This patient shows a 3-month interval between her first session and follow-ups. Watch this video as it gives you a visual presentation of the procedure…
Laser Resurfacing
What is laser resurfacing and why is it good for skin tightening?
Laser resurfacing is a skin tightening treatment that reduces the appearance of wrinkles, fine lines, age spots and other spots. It does this by directing intense pulsating light beams at the skin areas that need treatment, removing one layer after another.

The removal of the layers of skin reveals better and younger skin. This reduces any tired look the skin has, giving it a tighter and healthier appearance. Due to this, the results are usually better than most skin tightening procedures.
The results appear in a matter of weeks. You may see the first results two weeks after healing occurs. That is fast compared to the others that need months before results show.
However, there is a chance you will get scars from this procedure. And you will need about a week to recover from the treatment due to the intensity it requires.
NLite
How does NLite promote tightened skin?
NLite promotes tightened skin by encouraging an increase in the production of the collagen naturally created by your body using the yellow light from a device made especially for it.

When this happens, there is a reduction in the appearance of scars that are indented, as well as lines and wrinkles. This is because there is a plump up of the skin by the presence of more collagen.
It gives good results but not immediately. You will need to go through several treatments before you see results. You could do it while using skin tightening products for the best results.
The upside of this procedure is that you don't need time to recover. There are no side effects to show you just underwent such a treatment to tighten skin.
Buy this Anti Cellulite Massage Oil on Amazon
Check out these interesting skin care product reviews/articles:
Clean and Clear® Oil-free Pore Cleanser Daily Acne Face Wash – In-depth Review
Neutrogena Oil-free Pink Grapefruit Acne Face Wash – In-depth Review
Clean and Clear® Acne Triple Clear Exfoliating Facial Scrub – Detailed Review
AcneFree Acne Cleanser – In-depth Review
Clean & Clear Blackhead Eraser Facial Scrub – Extensive Review
Bioré Charcoal Acne Scrub – Honest Review
How Long Does Laser Skin Tightening Last?
The skin tightening procedure you choose will last up to twelve weeks if you complete your treatment sessions. This means the skin is going to keep improving for months. Some results last up to two years before a patient needs another bout of sessions.
Most treatments require that you undergo about 6 treatments every 4-6 weeks. Doing anything less than that or skipping sessions may jeopardise the progress you have made so far, much like having a poor skincare routine.
What Is the Best Laser Treatment for Your Face?
Go for Fraxel if you are looking for a facelift without having your skin cut open. It will be kinder on the skin immediately after the treatment and in the long run. Titan or Fraxel will work if you are looking to remove the tiny lines you just began to notice around your eyes and mouth without huge side effects. Skin resurfacing will do the job but it also leaves scars behind.
The best step to take in this is to get medical advice from your doctor or dermatologist on the available treatments and which of them to go for. They are in the best position to advise you based on your medical history and how effective each procedure would be for you.
Quick Results: What Is the Best Laser Treatment for Skin Tightening
Go for laser skin resurfacing in the event you are looking for a quick fix when it comes to tightening your skin. It gives you results in a matter of weeks instead of months. This is unlike other laser skin tightening procedures.
However, you do have to keep in mind the possible adverse effects you could experience with it. Redness and scars are some of them. Besides, it is intense and may be painful.
Our Opinion: What Is the Best Laser Treatment for Skin Tightening
We say NLite. Why? It works well on wrinkles, scars and fine lines. And even though the results are not immediate, it is painless. You need no recovery time because the procedure is mild.
Additionally, you don't have to stop using your skincare products when you undergo this procedure. In fact, they help boost the results it offers.
Click here to read these interesting articles…
What Is the Best Laser Treatment for Skin Tightening – Related FAQs
Does Laser Help Sagging Skin?
Laser resurfacing helps sagging skin. It is practically the best laser treatment to go for if you want to tighten sagging skin. It removes skin one layer at a time, causing any extra skin to disappear.
Not only does it tighten skin, but it also causes age spots, wrinkles, dark spots and other irregularities to diminish. Plus, it gives the quickest results. As early as two weeks after you have healed, you will see marked improvements.
But you will need some time to heal, between five and seven days. This is unlike many other laser procedures. So be sure to have someone around to take care of you if you undergo this procedure.
What Kind of Laser Is Used for Skin Tightening?
Erbium lasers, fractional lasers, Pulsed Dye lasers and CO2 lasers are some of the kinds used in skin tightening.
Fractional lasers can work at reducing the appearance of fine lines, wrinkles, spots and other age-related skin issues.
Erbium lasers encourage the remodelling of collagen to diminish the visibility of saggy skin, age spots, fine lines and wrinkles.
Pulsed Dye lasers don't exactly tighten skin but they are effective in reducing hyperpigmentation, redness and treating rosacea.
CO2 lasers work deep in the skin and are effective in removing wrinkles, scars, warts and other deep skin irregularities.
What Is the Best Procedure for Neck Tightening?
A non-invasive and FDA-approved procedure called Ultherapy is best at tightening loose skin in the neck. It can also be used to lift droopy brows and chin, as well as remove wrinkles that appear on the upper chest.
Ultherapy is ultrasound energy channelled at specific skin areas. The intense heat promotes quick production of collagen to boost firmness, leading to tightened skin.
Each treatment is likely to last between thirty and ninety minutes with a little discomfort but no recovery time is needed.
Which Skin Laser Treatment Is Best?
The best skin laser treatment is laser skin resurfacing. It cuts across a wide range of skin issues such as wrinkles, spots, fine lines, scars, age spots, acne, redness and rosacea. And because it gives fast results, it is popular.
But apart from the best treatment, it is important to choose the best laser for the right purpose. The type of laser that would work maximally for the face may not be soo effective on the body.
For acne scars, the best laser to go for is the Fractional CO2 laser.
For a quick glowing look to your skin, go for Laser Genesis.
To reduce the damage done to your skin by the sun, the best laser to use is Intense Pulsed Light (IPL).
When you want to get rid of broken blood vessels on the face, the laser for the treatment is Pulsed Dye laser.
And if you want the results of a facelift without having to undergo surgery, go for Fraxel.
Click here to buy on Amazon
What Is the Best Laser Treatment for Under-eye Wrinkles?
The best laser treatment for under-eye wrinkles is Fraxel. Fraxel is a non-surgical alternative for facelift surgery. Though the results will not show immediately, they are really worth the effort.
It uses intense heat to speed up the production of new collagen within the skin. After the procedure, your skin will look and feel like you have a bad case of sunburn. And when it starts to heal, it will have a rough feel.
But after it heals, you will look many years younger. The results last somewhere between 3 months and a year, depending on your skincare routine and how well you completed the sessions during the treatment.
Are Lasers Bad for Your Skin?
Lasers are not necessarily bad for your skin. But this depends on your skin type, the procedure you are going for and which part of the body you are having work done on.
If you choose to undergo laser resurfacing, your skin tone and the type of laser to be used matter. This is particularly true for African -Americans and other groups of people with dark-toned skin.
Some types of lasers increase the chances of discoloration and cell damage in skin that is dark. In this case, such people may want to try microneedling or some other option in skin resurfacing that will not need a laser.
However, if you have a lighter skin tone as an African-American, your choices of lasers are not so limited. You could try Erbium laser for resurfacing because it has a smaller chance of causing discoloration to your skin.