What we know as sensitive skin is actually a sign of one of many skin conditions. Rosacea, eczema and extreme dryness are examples of such conditions. In order to improve them, moisturizing must be steady in your beauty routine. However, you can't just pick any; you need the best moisturizer for sensitive skin.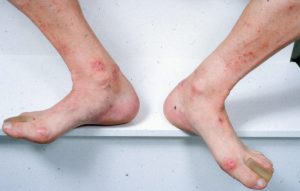 It may feel like a chore to pick products for people with sensitive skin, but it doesn't have to be. Here, we unveil excellent moisturizers for such skin type. Also, we discuss what makes a moisturizer fit for sensitive skin in the first place.
What Is Commonly Found in the Best Moisturizer for Sensitive Skin
Knowing which moisturizer to accept and reject will save you a lot of time and money. First, you can start with those labeled for sensitive skin or all skin types. However, you should look deeper because producers exaggerate.
Moisturizers without synthetic fragrances and few allergens are largely good choices.
Another thing to avoid is ingredients such as retinoids meant to slow signs of aging. They may be harsh on sensitive skin.
You also want a non-comedogenic moisturizer. That is, one that doesn't clog skin pores.
Additionally, sensitive skin can be in form of dry sensitive or oily sensitive. Oily sensitive should seek vitamin B infused moisturizers because it helps with acne.
As for dry sensitive, very hydrating moisturizers are important. And ingredients such as peptides are a plus.
What Is the Best Moisturizer for Sensitive Skin: Products for Face
It is common that facial skin is far more sensitive than the rest of the body. Hence, it is better to have separate moisturizers for face and body. Some of the best moisturizers for a sensitive face include the CeraVe Moisturizing Cream.
CeraVe Moisturizing Cream is known among people with eczema as well as other skin conditions. It restores the protective barrier of the skin and gives day-long moisture. There is also CeraVe Renewing Night Cream and AM Face Moisturizer for the night and sun protection respectively.
If you're looking for something for rosacea, you can't miss it with the Ultra Repair Cream and Demalogica Barrier Repair.
Atopalm Intensive Cream is well suited for many conditions that make the skin sensitive. It moisturizes for long hours and soothes irritation fast.
For extra, get the Avene Recovery Cream for night use. This moisturizer promises overnight moisture to dry and sensitive skin. It is also great after laser treatments.
Furthermore, some products are suitable for all skin types. A good example is Water Boost Hydrating Cream. Sensitive skin will enjoy its rich ingredients and absence of irritants. But stay away if you react to propylene glycol.
Check out these interesting skin care product reviews/articles:
AcneFree Acne Cleanser – In-depth Review
Clean & Clear Blackhead Eraser Facial Scrub – Extensive Review
Bioré Charcoal Acne Scrub – Honest Review
Humane Acne Treatment Face and Body Wash – Honest Review
Neutrogena Naturals Purifying Daily Facial Cleanser – Detailed Review
Clearasil Gentle Prevention Daily Clean Wash – Detailed Review
What Is the Best Moisturizer for Sensitive Skin: Body Moisturizers
There is hardly any list on body moisturizers for sensitive skin that leaves out the Vanicream Moisturizing Skin Cream. It is great on the most sensitive of skins, even on the face. But it has propylene glycol and some react to that.
The Cetaphil Pro Eczema is surely one of the best for skin prone to eczema. It is fragrance-free and provides almost immediate relief.
Another solid moisturizer is Atoderm Cream. While it is thick and really moisturizing, it is not greasy. In addition, it lacks fragrances.
Vaseline Dry Skin Rescue is gentle as well as fragrance-free. And it locks in moisture well.
Our Final Say
So much relief is found in using the right moisturizer if you have a skin that is sensitive. And this article gives you some of the best to choose from.
Additionally, you know what to look for in these peculiar kinds of moisturizers, even if your choice is not mentioned here.