Glowing skin is the completed story of the type of life you live. Where you are with your health and lifestyle is reflected by your skin. Skin glow goes beyond the surface.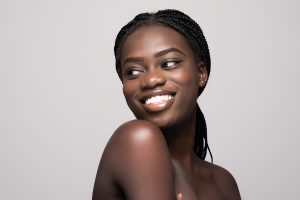 The term 'skin glow' has been used over and again that it is nearly losing its true meaning.
It goes beyond just having a sheen or luminosity that comes from products or makeup.
Skin glow is a natural healthy glow, even without makeup. Some of the attributes you would notice with glowing skin are no blemish, even and clear complexion, and no visible pores.
You could go all day without any makeup or pampering and your skin would still look as amazing as when you started out in the morning. So how can you get skin like this? We will take you through some ways to achieve this. But for a great moisturizer to get you along, you can read this article. If you'd rather go the way of a serum, check this one out.
Factors to Consider When Going for Skin Glow
Before you set out on this very commendable journey of getting glowing skin, you need to consider some important things. As easy as it is to get good skin, not everything may work for you.
Skin Type
Your type of skin would inform what would work best for you. Products and ingredients that are great for dry skin may be detrimental to oily skin. And if you do have oily skin, you may need to handle excess oil production first.
Normal skin, as great as it is, still needs some caution when handling it. Not every product would be great for it. Besides, if you get easily irritated, your skin would have to bear it.
If your skin is quick to lose moisture or doesn't retain it well, it will show up as flakiness or extreme dryness. And if your skin is sensitive, you may want to take extra care.
Environmental Stressors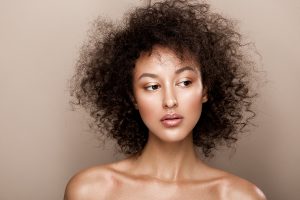 Stressors in the environment such as pollution, allergens, pollen and even the sun affect your journey to getting glowing skin. If you are an outdoorsy person, you may want to employ some precautionary measures.
Pollution, for example, can wear down your skin's natural barrier. This would leave your skin open to all sorts of irritants and other pollutants. This may cause moisture loss or infections (source).
Excessive exposure to the sun can cause burns, increase sensitivity and could bring on cancer.
Even if you don't have direct exposure to its rays, there is a chance the reflection of ultraviolet rays on water and snow could be harmful (source).
To learn more about protecting yourself from the sun, read this article here.
Weather Affects Skin Glow
This is a common factor that affects the skin but do you know how much it does? If you live in an area that is normally cold, it would feel good to get some sun warmth, right? But that same warmth could cause your pores to enlarge or increase oil production in your skin.
Very cold weather means the humidity is low. This contributes to excessive dryness of the skin, causing it to shrivel or flake.
Humid or hot weather could cause acne or other skin irritations to break out on your skin. it could be as a result of melting oil or sebum in your skin.
When the air is too dry, it may cause dead skin cells to pile up on the skin's surface, keeping nutrients from entering. This would be detrimental to the skin (source).
Allergies
Consider what known allergies you have. If you settle on skincare products, foods or even jewelry that could cause an allergy breakout, it would mar your skin. in other words, what you use would inform how well your journey to getting good skin would go (source).
Diet Could Make or Mar Skin Glow
Your skin repairs itself naturally but if it doesn't get the right nutrients and vitamins, it will collapse. So what you eat affects your skin.
Diet that is balanced may not be all there is to healthy and glowing skin. However, it plays a role in getting you there. Paying attention to everything else but not so much on your diet would affect the overall outcome of your quest (source).
Skincare Routine
There are three important steps that make up a good skincare routine. First is cleansing, which is cleansing with a good cleanser or thoroughly washing.
Second is toning, which is creating the needed balance for the skin. Third is moisturizing, which is adding moisture and making it soft. It is always best to stick with products form the same brand because they are usually made to go well together.
A lot of people skip step two and three. Others don't even bother with any of them. It is true that maintaining a good routine can be tedious but giving a glow to your skin isn't going to happen because you have great genes. It takes some work.
Additionally, using the right products for your routine is important. Keep them simple and clean. This is one of the most important aspects of having glowing skin (source).
What makes for a good skincare routine? Read about it here.
Check out these interesting skin care product reviews/articles:
Neutrogena Naturals Purifying Daily Facial Cleanser – Detailed Review
Clearasil Gentle Prevention Daily Clean Wash – Detailed Review
How to Prevent Loose Skin after Gastric Bypass – In-depth Answer
How to Get Smooth Armpit Skin – Detailed Answer
Which Surgical Procedure Removes Superficial Skin Lesions with Scraping?
Neutrogena Men Skin Clearing Acne Wash – Comprehensive Review
What Naturally Makes Skin Glow?
Most people with naturally glowing skin got them from good genes. Genes contribute a lot to what the skin looks like and plays a role in how it fares with different products.
But if proper care is not given to it, it will lose its luster and shine, good genes or not. Therefore, relying just on what you got from your parents is not enough.
There are some practical steps you can take to ensure healthier and glowing skin. In everyday life, you could be unwittingly doing some things that detract from having the best skin. So here are some easy ways to get naturally glowing skin:
Cooler Baths or Showers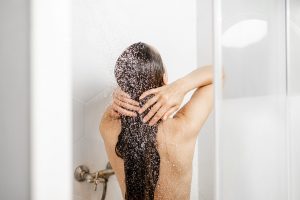 Constantly bathing or showering with hot water strips protective nutrients and oils, as well as moisture, away from the skin. Consequently, it will be left more vulnerable to irritation and reduce the chances of getting glowing skin.
In addition to this, it is important to reduce the amount of time spent bathing or in the shower. Too much washing will also strip away natural protective oils (source).
While bathing, use soft washcloths instead of strong ones. Abrasiveness on the skin doesn't equal cleanliness but it could strip you of moisture and nutrients (source).
Exfoliation Helps Skin Glow
You could make your own scrub at home, with honey or coconut oil together with sugar, salt or oats. It is important you use ingredients that agree with your skin type to remove chances of having an allergic reaction.
Using a loofah is also beneficial in getting your skin to glow. You are not just aiming for the face and neck; it is every part of your body.
You could apply a product with Alpha-hydroxy acid in it before using the loofah. The acid will help loosen extra-hard dead skin in different areas.
Pay Close Attention
The place most people focus on when seeking better skin is the face. This is because it is the first place people look at and that is alright. But what about the rest of your body?
If you are going to get an even skin glow, it is important to pay close attention to other areas, apart from the face. This is especially true for the neck and the chest. This glow does not end with just the face (source).
Moisturize Regularly
The importance of good moisturizers cannot be overemphasized. They usually contain emollients which smoothen the spaces that are between skin cells. More so, they contain humectants and occlusives, which draw moisture to the skin and lock it in, respectively.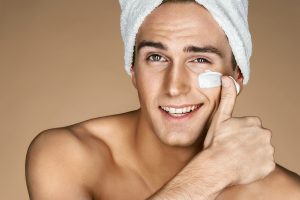 What they do is that they create a protective layer over the skin, to keep out environmental stressors. You could go for moisturizing creams, lotions or gels.
Your manner of applying moisturizer is also important.
Once you step out of the shower and your skin is still damp, apply it. That is the best way to get it fully absorbed and effective.
It is also important to not layer it on too thick so that it doesn't block other products from penetrating the skin (source).
Your feet and hands are equally important. Therefore, be sure to moisturize them heavily and cover them with thin sock and gloves before going to bed. The moisturizer would help soften the usually hard skin on those areas.
Sleep More
Lack of sleep shows in the look of your skin. If you are not getting enough restful sleep, it is going to show through blotchiness, dark circles around the eyes and general sagginess of the skin.
Make it a point of duty to get about 7 to 8 hours' worth of sleep every night. And if you can, nap during the day. It will produce a restfulness from within that would manifest outwardly, especially in your skin (source).
Keep Away from Soaps that Contain Strong Deodorants
Using soap that has a heavy deodorant is good but not beneficial for getting a skin glow. Instead of using that, go for one that contains added fats. It will help protect your skin and keep it from losing needed moisture.
Powder Skin Areas that Meet
There are some areas of the body that naturally meet. Such areas include the armpits, the thighs and under breasts, especially heavy ones. Naturally, you sweat there and this could cause irritation and bruising, and even the growth of bacteria.
To avoid these possibilities, you can use fragrance-free baby powder. This type of powder is suitable for any skin type. Use this as often as you have to, as it would help increase the general glow of your skin.
Avoid Stress to Get that Skin Glow
The level of stress you go through affects your skin. pimples and other forms of acne have been associated with different levels of stress. Your skin could also become scaly or itchy due to stress (source).
Seeing as stress, whether self-inflicted or imposed, is not beneficial to getting glowing skin, it is necessary to develop ways to curb it.
Taking some time off work, going on vacations and spending quality time with loved ones are some ways to reduce it. But it would be simpler to just avoid situations that cause stress as much as possible (source).
Simple Home Remedies to Get that Natural Skin Glow
After you have followed some or all the steps above, you may still need that something extra to seal the deal. Thankfully, there are simple remedies you can try at home, which don't require breaking the bank.
Coconut Oil for Skin Glow
Coconut oil is great at trapping moisture within skin and adding fatty acids which are essential in nourishing the skin. Because of the phenolic compounds it contains, it is a good antioxidant, which is a needed attribute to get glowing skin (source).
To use it:
First, you would need the virgin type. Warm it lightly and massage briefly into the neck and face. This is best done at night, when you have no other activity except sleep. Carry it till morning and clean it off. Repeat it every night.
If you want to, you could add oatmeal or sugar to make it into a scrub which you can use twice every week.
Baking Soda
It is a great exfoliator. It is good for removing dead skin cells and any other impurity that may be on the skin. Additionally, it balances the pH of the skin while soothing inflammation if there is any, due its anti-inflammatory properties.
To use it:
You need a teaspoon of baking soda, half a teaspoon of honey and a teaspoon of olive oil (extra virgin). Mix all of them and apply it to your dampened neck and face.
You can let it sit for about ten minutes before you rinse it thoroughly. Pat your neck and face dry and use your everyday moisturizer. Do this once every week.
Turmeric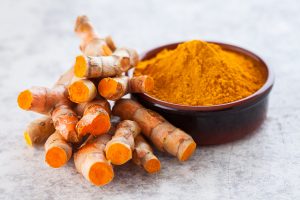 Curcumin is a compound commonly found in turmeric. It boasts of effective properties which are anti-inflammatory and antioxidants.
These properties help reduce the flow of free radicals that cause skin damage. Moreover, the production of collagen, which makes the skin young and supple, is promoted by it (source).
To use it:
Get half or a full teaspoon of ground turmeric, water or milk and four tablespoons of chickpea or gram flour.
Mix the chickpea flour in with the turmeric and add water or milk enough to make them into a paste. Apply the paste to your face, neck and shoulders and leave on for about 15 minutes. Then rinse it off with just water.
Do this once every week or twice, depending on how your skin accepts it.
Aloe Vera Gel
The gel of aloe vera is well-known to heal wounds and to generally moisturize and nourish the skin. It also has anti-inflammatory properties that is known to soothe inflamed or red skin. This is why it is used in so many skincare products, especially those with acne-prone skin (source).
To use it:
Get a little turmeric, one teaspoon each of milk and honey and one tablespoon of the gel of aloe vera. Mix them all together and evenly apply to your neck and face. Leave on for about twenty minutes and rinse your face with warm water. Repeat once or twice every week.
Cucumber for Skin Glow
It rejuvenates and replenishes lost nutrients and moisture in dull and dry skin with the antioxidants it contains. Plus, it causes swelling to reduce and generally makes your complexion better. What's more, it cools the skin.
To use it:
You need a small-sized cucumber and about two or three tablespoons of yoghurt. Get the cucumber grated and pour the yoghurt into it. Mix them well and apply. After about five to seven minutes, wash it. You can repeat this process once or twice in a week.
Lemon Juice
This citrus brightens the skin naturally. It cleanses and bleaches without hurting. And if you want to remove tan, you can use it. Since you are going for skin that glows, this one fruit gets the job done.
To use it:
Mix about two teaspoons of the juice with sugar. The potency of the juice means a little of it will go a long way. The granules of sugar will slough away dead skin cells and impurities. Carry it for about ten minutes and rinse off with some warm water.
Honey for Skin Glow
Oh, honey! Its hygroscopic and antimicrobial properties thoroughly clean and soften the skin. The antioxidants it has an abundance of also help maintain a healthy skin, reduce the appearance of blemishes and soften the skin (source).
The beauty of it is that you are not restricted to the face, neck, shoulders or chest. You can apply on the back or any other area that needs to be worked on.
To use it:
You need only honey. Apply it to your dampened skin and massage it gently for a little while. After about five to ten minutes, wash the honey off with warm water. Do every two days or as your skin needs.
Papaya
Papain is an enzyme in ripe papaya that exfoliates mildly. It sloughs away dead skin cells on the topmost layer of the skin to reveal younger, glowing skin. Additionally, it removes oil and dirt that clog pores and lead to acne.
To use this:
Get some ripe papaya, a teaspoon of honey and a teaspoon of multani mitti (Fuller's earth) or sandalwood. Multani mitti serves as an absorbent of excess sebum and it also softens the skin.
Cut the papaya into tiny pieces and add the honey with the multani mitti or sandalwood into it. Beat them all into a paste and apply to your neck and face. Leave it for about twenty minutes and wash off completely. This mixture doesn't just give you glowing skin; it also slows the appearance of aging signs.
Green Tea for Skin Glow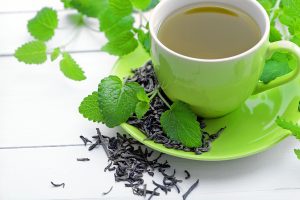 The leaves of green tea contain flavonoids which help maintain the healthy production of collagen.
Plus, the antioxidants in them also soothe the skin. Hence, green tea is great for slowing aging signs and giving you a skin glow (source).
To use it:
Get a tablespoon of the leaves, a teaspoon of cream, two teaspoons of brown sugar and a cup of water. Boil the leaves in the water and when there is color from it, remove and allow to cool. Take about two teaspoons of it.
Add the cream and sugar and mix thoroughly. Then apply it and massage in a circular motion so that the granules of sugar can exfoliate the face. After five to ten minutes, rinse the mixture off with cool water.
Olive Oil
The polyphenols and flavonoids in olive oil moisturizes and gives a natural shine to the skin. they also keep the free radicals that damage the skin away while repairing damaged skin cells (source).
To use it:
Apply two or three drops of olive oil all over your face and massage it in for about two minutes. Dip a towel into warm water and clean off any excess oil. Then place the towel on your face for a few seconds.
Dip it in the water again and completely clean off the oil. If there I need for it, use some paper towels to absorb any remnant oil. Repeat this process nightly.
Rose Water for Skin Glow
Commonly serving as a toner, rosewater refreshes and cleanses the skin. Additionally, it stimulates the circulation of blood, brightens complexion and balances the skin's pH.
To use it:
Chill the rosewater in the refrigerator for about thirty minutes. Dip a wad of cotton wool into it and rub all over your face. Do this twice in a day.
Cod Liver Oil
This oil has an abundance of vitamins D and A plus omega-3 fatty acids. They repair cells that are damaged and give your skin a radiant and natural glow (source).
To use this:
Get cod liver capsules and prick them open. Rub the oil in them directly on the neck and face, massage briefly and leave on till about ten minutes has passed. You can use either a gentle cleanser or water to clean it off afterwards.
Orange Juice for Skin Glow
It has an abundance of vitamin C, which is a great anti-aging ingredient. The vitamin also helps to give you a clear complexion, part of getting glowing skin. You can drink a cup of it every day; it will go a long way in giving you beautiful skin.
Carrot Juice
Rich in vitamin A and beta-carotene, carrots will improve your sight as well as your skin's health and texture. Its antioxidants will also take away free radicals, which cause harm, from your body, and this would reflect on the external layer of your skin (source).
Just extract the juice form the carrots and add ginger, if you'd like. Add some water to the mixture to suit your taste and drink it two or three times a week.
Milk for Skin Glow
A mixture of milk and honey makes for radiant and glowing skin. This is as old as anyone can remember and is used because milk contains vitamin C, saturated fat, calcium and protein (source). Honey, on its own part, contains antibacterial and moisturizing properties.
To use milk:
Get some gram flour and mix it with milk and honey to make a paste. Apply it to your face and allow it to dry. Then rinse everything off with some warm water. Do this two times a week.
Orange Peels
Get some rose water and grind some orange peels with it. Mix until you get a paste and apply to your face, leaving it for about fifteen minutes. Rinse your face with cold water.
Banana for Skin Glow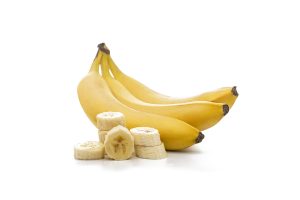 Banana is rich in potassium as well as vitamins C, E, A and B. They make skin blemishes disappear and soften the skin, giving it a natural glow.
To use it:
Mix mashed banana with milk and rub the mixture on your neck and face. After about fifteen minutes, wash off the mask and rub a cube of ice on the area you just treated. Repeat the process two times a week.
Whichever of these you choose to use, you may want to be consistent with it. This is to ensure you get the desired results over time. But if you are not sure about compatibility with your skin, talk with a dermatologist.
Foods to Help Skin Glow
Much as the food you eat affects your organs and general health, it also affects the look of your skin. Most times, people forget that the skin is an organ, albeit the largest one. So what you eat affects it as much as it affects your liver or kidneys.
Therefore, to get a healthy, glowing skin, there are foods that should be a constant part of your diet. We don't claim to know all of them, as researches are still being carried out to ascertain the foods that work for the skin. But those we do know are listed below:
Sweet Potatoes
They make for a superb source of beta-carotene, much like carrots and oranges. Beta-carotene serves as pro-Vitamin A, meaning it can turn to vitamin A in your body. It can also act as a natural source of sunblock. Its functions as vitamin A and sunblock protects and keeps the skin healthy and aglow (source).
Walnuts
These nuts contain fatty acids that are essential to the health and well-being of the skin but which your body cannot naturally produce.
Omega-3 fatty acids, which they contain, are hard to come by in most Western foods. So they have to be deliberately sourced for. Besides, Western foods are rich in Omega-6 fatty acids, which are known to cause inflammation to the skin. But if Omega-3 is present, it can inhibit the inflammation (source).
Apart from fighting unnecessary inflammation, walnuts also promote the healing of wounds and inhibit the growth of bacteria. All these combine to keep the skin generally in health, promoting a natural glow (source).
Fatty Fish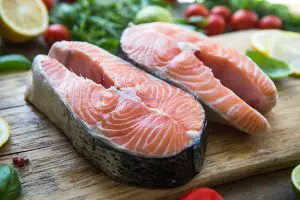 Herring, salmon and mackerel are rich in Omega-3 fatty acids. These fatty acids are needed by the skin to stay moisturized, thick and supple naturally.
When there is enough of them in the skin, you may not need as much skincare products to look great. But a lack of them can cause skin dryness.
Additionally, these acids reduce acne, skin redness and sensitivity to the sun. plus, they are a trusty source of zinc, good protein and vitamin E (source).
Sunflower Seeds
Vitamin E is a good source to get vitamin E, which is a necessary antioxidant to combat sallow, prematurely-aging and unhealthy skin. And sunflower seeds are rich in them. The vitamin is not all the seeds give; they are packed with other skin-nourishing nutrients (source).
Avocados
Healthy fats which are found in foods such as avocados are good for having supple and radiant skin. it is also possible they contain some compounds that keep the skin from being sun-damaged (source).
They also contain a rich supply of vitamins C and E which, when combined, inhibits damage due to oxidation and promotes the production of collagen (source).
Broccoli
This vegetable is rich in mineral and vitamins that are needed for a healthy and glowing skin like vitamins A and C, and zinc.
Lutein is also contained in broccoli and it is a carotenoid that protects the skin from damage from oxidation. Oxidation can cause your skin to become wrinkled and excessively dry.
In addition to these, an agent in broccoli called sulforaphane can act as strong protection against sun rays (source) (source).
Soy
Isoflavones, a plant compound category found in soy, may be able to boost collagen production and reduce the appearance of wrinkles and fine lines. They may also reduce dryness on the skin as well as improve the production of the skin protein collagen (source) (source).
Yellow or Red Bell Peppers
These are excellent sources of beta-carotene, just like carrots or sweet potatoes. Remember that beta-carotene can be converted to vitamin A by your body. They also contain a high value of vitamin C, which the skin needs to keep producing collagen (source).
Tomatoes
Much like the rest of the foods already mentioned, tomatoes are high in vitamin C and high-value carotenoids like lycopene. They prevent the skin from wrinkling and protect it from damage from the sun (source).
You could try eating tomatoes and other foods rich in carotenoids with a healthy fat source like olive oil. This is because the fats help carotenoids to be absorbed quickly (source).
Green Tea
Excess redness from exposure to the sun can be reduced by taking green tea. It contains antioxidants, which protect against damage from the sun.
It is also known to improve the elasticity of the skin, roughness, moisture and thickness. To get the best out of your green tea, you may want to take it alone, without milk (source).
Dark Chocolate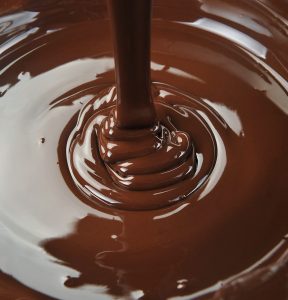 It could make your skin less sensitive to sun burns and increase the flow of blood in your skin.
This flow of blood makes the carrying of nutrients to the skin faster and better (source). Be sure that your dark chocolate contains about 75% cocoa, at least so you don't need extra sugar and to get the best out of it.
It is important to note here that this list is not exhaustive and they work according to your skin. But be sure to eat them in moderation, considering any allergy or condition you may already have.
How Drinking Water Contributes to Skin Glow
Drinking an adequate amount of water for your body mass is always recommended, especially in hot seasons. This is because the body would keep losing water and if it isn't replaced, dehydration will set in and may cause health problems.
However, there are claims that drinking water constantly does not have any real contribution to how the skin looks, even though it helps its hydration (source). But it does increase the blood flow to the skin, which is responsible for carrying needed nutrients to the skin (source).
If your skin is not able to hold water well, it may need more than just guzzling 10 cups of water a day. Water-based skincare products may have to be used also to increase the chances of retaining moisture. And moisturizers rich in occlusives would help to trap the moisture within the skin.
Check out these interesting skin care product reviews/articles:
How to Prevent Loose Skin after Gastric Bypass – In-depth Answer
How to Get Smooth Armpit Skin – Detailed Answer
Which Surgical Procedure Removes Superficial Skin Lesions with Scraping?
Neutrogena Men Skin Clearing Acne Wash – Comprehensive Review
What Can Cause Itchy Skin without a Rash? – In-depth Answer
How to Get Rid of Stretched Skin after Pregnancy – Extensive Answer
Tips to Keep Your Skin Glowing
Consistency Is Key for that Skin Glow
The first and most important tip to keep your skin glowing is consistency. It is one thing to start well but a completely different kettle of fish to keep the same energy six months down the line.
Consistency is key, if you are going to maintain the glow you have. Even if you don't get quick results, rest assured that you are on the right path, as long as your chosen routine agrees with your skin type.
Don't Smoke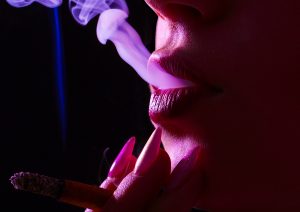 If you smoke, your skin will not receive the needed oxygen and nutrients it needs to thrive. The blood vessels in the skin's top layer narrow, making the passage of oxygen hard. This causes the skin to grow weak and this shows through different ways such as sagginess or aging.
Furthermore, smoking may aid in the reduction of the production of collagen as well as its breakdown in the skin. Collagen is a naturally-occurring protein in the skin which lends it its elasticity and strength. So you understand its importance in getting and maintaining a healthy skin glow (source).
Maintain a Good Skincare Routine
It is important that you don't have a haphazard routine when it comes to your skincare. Given, you may have naturally flawless skin but if you don't take care of it, it may lose its glow.
Keep it as simple as possible; don't pile on the products because your skin can only take so much. Strike a balance because too little won't work and too much will damage your skin.
Find the products that work maximally for you. If you can, keep the products within one brand because they tend to work better together.
Try Less Sugary Foods
Foods that rank high on the glycemic index tend to need much insulin to break them down because of the sugar. When a lot of insulin is released, it tends to cause the sebaceous glands to produce more oil. more oil in the skin means more chances of having breakouts.
Besides, sugary foods could lead to high blood sugar and obesity which comes with its own problems. Therefore, it is important to cut down intake of foods rich in sugar, not cut them out completely.
Exercise Regularly
Exercising frequently increases the flow of blood. When this happens, the skin becomes adequately nourished with essential nutrients and oxygen is supplied to skin cells. This same flow of blood carries waste products away, leaving the skin and the whole body better.
Regular workout could also help decrease stress, which contributes to poor health and bad skin. you could also avoid any stress-causing activity (source).
Avoid the Sun to Get that Skin Glow
This doesn't mean you avoid it completely. But it means limiting sun exposure as much as possible. Sun can be damaging to the skin and, no matter how much care you give to the skin, excessive exposure can ruin it.
If you absolutely have to be out there regularly, use sunscreen with sun protection factor value of not less than 30. If you exercise regularly, use sunscreen that has a pH balance so it doesn't cause your eyes to sting when you sweat.
Wear hats and protective clothing just in the event the sunscreen isn't enough. There is a chance that when you sweat, more than half of the sunscreen is sweated off, leaving you vulnerable to sun rays (source). But with the right sunscreen, your skin glow quest will be achievable.
Don't Forget Fruits, Saturated Fats and Vegetables
It is not enough to make poultices and masks out of fruits and vegetables. You still have to eat them if you want your skin glow to go deeper.
Beyond the skin, the nutrients they offer are beneficial within the body. They would even do much more from the inside. So work them into your daily diet, especially those nutrients that are hard to find in normal foods.
Happiness is a natural medicine on its own. Relaxation and happiness give you a glow from the inside, that little else does. So keep away from environments with bad energy and surround yourself with light and love.